TUTORIAL
Tutorials on Different matters
Latest

Hottest

Popular

Discussed

Favorite

Random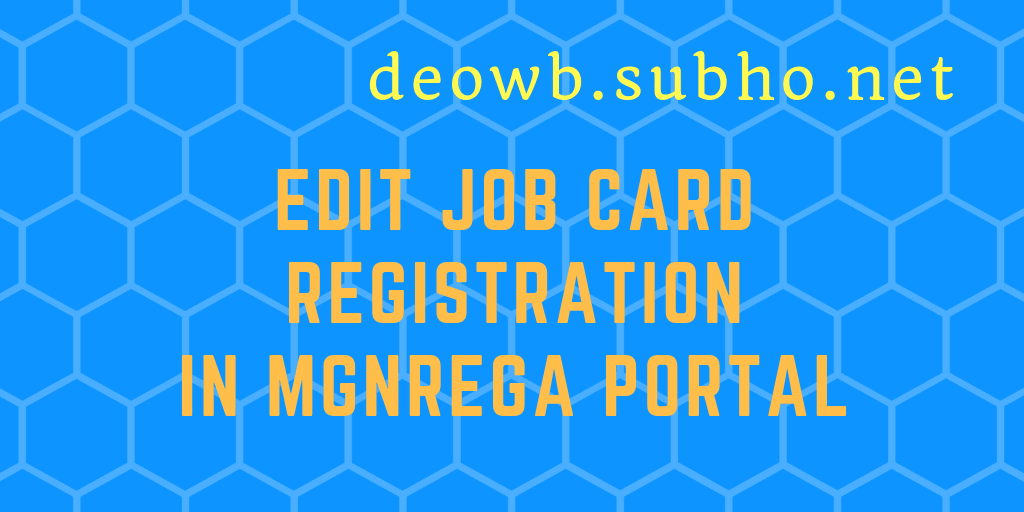 We are humans and we mistakes. VLEs are humans and they can also make mistake while registering a job card. So, after registering a job card in mgnrega portal you may find some mistake in the entry. Here is scope for rectification. The edit job card registration option is located as "Registration " option under "2. ...
READ MORE +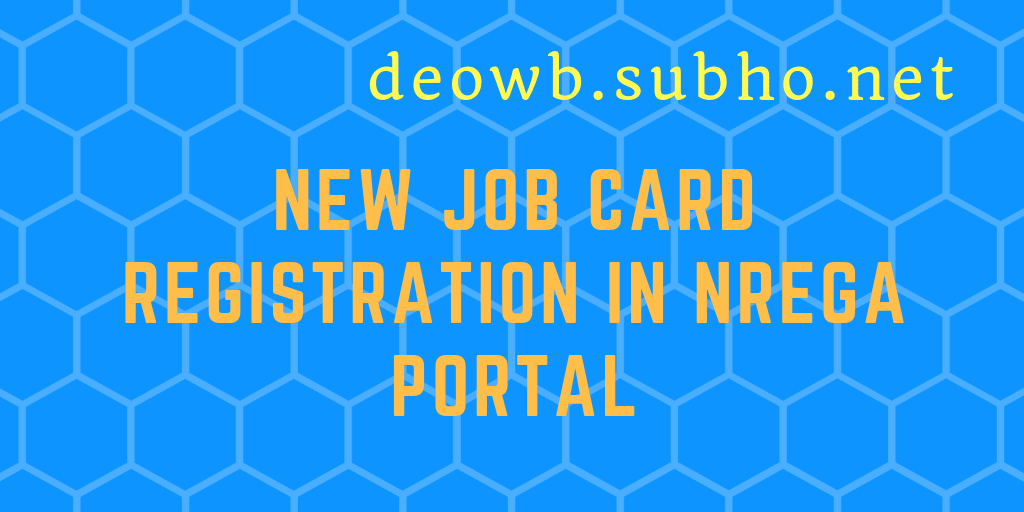 The first thing in the MGNREGA website is the new job card registration. The Job Card is the entry pass into the MGNREGA scheme. Also Job Card is one of the building block of the NREGA system. Let's learn what a Job Card is? "Job Card" is a card that is issued to every rural household whose adult members volunteer to ...
READ MORE +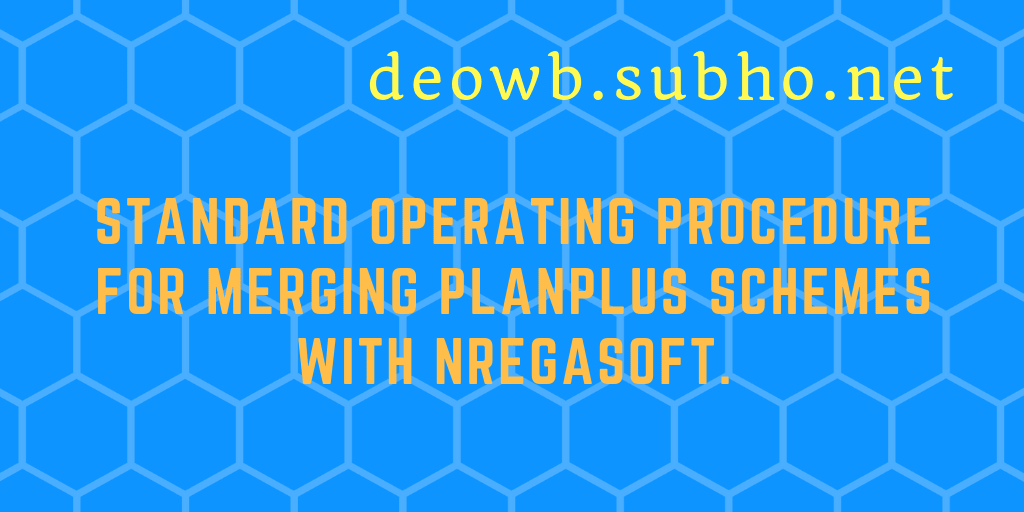 Pre-requisite Processes to be executed in PlanPlus for merging PlanPlus with NREGASoft. 1) First Approve the entered plans under PlanPlus2) Second Freeze the Approved Plans under PlanPlus. Once the plans are freezed, the plans are available in ActionSoft software for porting.3) Once the schemes are ported in ...
READ MORE +
Here is an advertisement.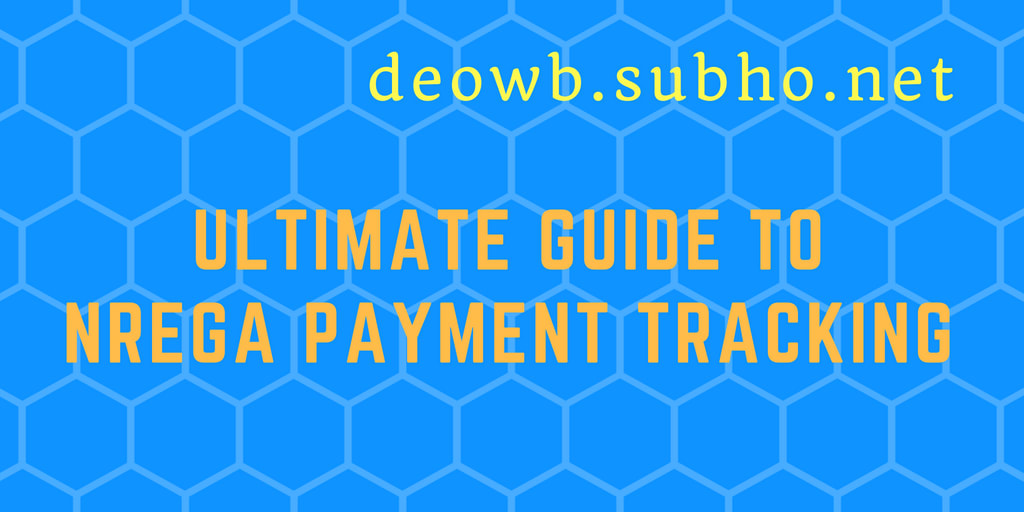 Hello friends, from the past one year everyone is confused about the NREGA FTO payment tracking procedure. What the procedure we should follow to track nrega payment? There is to specific guidelines to track nrega payment. The previous system of tracing FTOs through PFMS using the AADHAAR number is not available for a ...
READ MORE +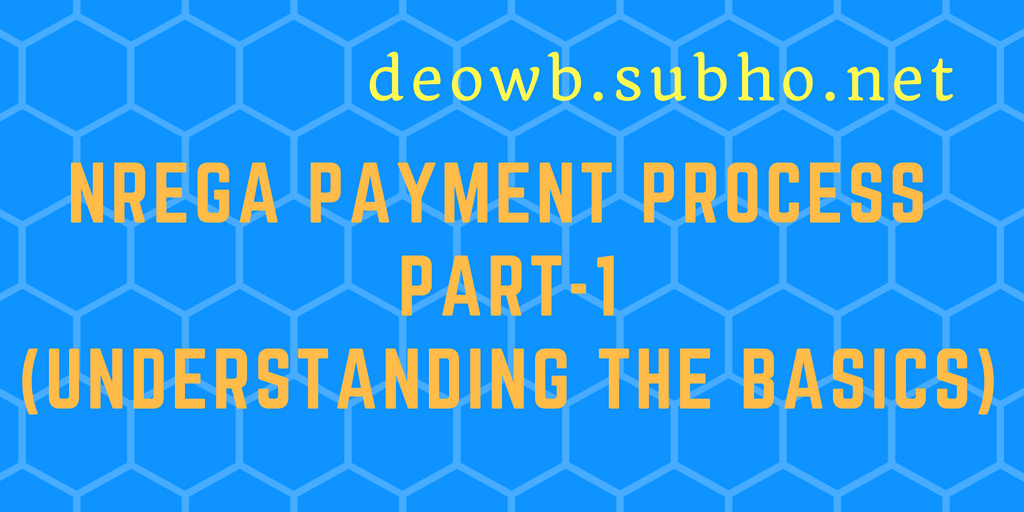 In the recent time the most development has been made in the nrega payment process. With the introduction of eFMS (which works in sync with npci mapper), making payment of MGNREGA wage was breeze. Then there were problem of fund. Our challenge was to "catch" the fund, while fund was released. It was easier to book ...
READ MORE +
Here is an advertisement.
We are aware that orientation workshop on Gram Panchayat Integrated Monitoring System (GPIMS) has been completed in all districts across the state. In continuation with the previous activity, the Gram Panchayat Monitoring System (GPIMS) will be operational from 08th August 2018. All the GPs has been communicated with ...
READ MORE +
Finally I am here to publish automated nrega work demand full automation process. As I have said in the previous overview post that the whole process in going to be some kind of technical and/or critical for most of us. So, requesting you to read and implement all the steps carefully before applying them to use. The ...
READ MORE +
Here is an advertisement.
National Informatics Centre (NIC), Delhi, the developer and maintainer of NREGA online MIS Software is always changing the entry forms in the portal. None of the changes has done any good for us. All the changes have done some bad for us. The biggest volume of entry we have to do on regular basis is the work demand ...
READ MORE +